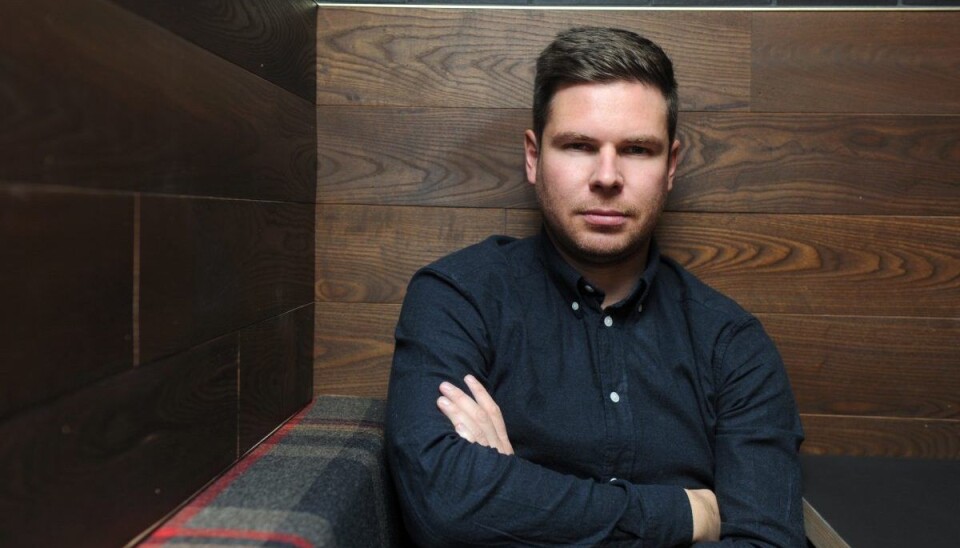 Kjartan Slette: "From Zero To Xerox – How We Failed At Diversity"
I am torn as these thoughts rush through me like the windows in the boardroom were suddenly removed and the New York winter wind demands us to cool our heads and confess: We failed at diversity.
We meet at floor 42. From up here we see the sprawling city from the busy streets below to the calm sky above pierced by skyscrapers like the one we are in. We have borrowed the boardroom from our lawyer for our internal hackathon event.
We feel on top of the world
«Is that the Chrysler building?» One of our soon twenty team members points in awe, and truth be told, I am in awe too. Of the view and of the fact that we from zero have come so far so fast. After announcing our ambition to build the Real World Graph at SXSW in 2015, we have raised our seed and Series A, gathered a group of highly talented and creative people, set up head office in the city we are now admiring from above, signed with partners all over the globe and began to build a robust revenue stream. We built something from nothing, and even though my cofounder Thomas and myself did it once before with TIDAL, this feels more real. And more ours.
As I admire the intricate ornaments of the Chrysler building waving to me in the winter sun I feel all of this for the first time. I guess you could call it pride. Still, I can't avoid thinking we have failed.
You are me and I am you
As I look at the group of people around me, greeting each other as close friends, I realize they are me.

Mostly male, mostly white, approximately the same age, the same cultural background, the same. Thomas and myself have xeroxed ourselves twenty times over.
I am torn as these thoughts rush through me like the windows in the boardroom were suddenly removed and the New York winter wind demands us to cool our heads and confess: We failed at diversity.
Diversity University
It's not because we haven't talked about it. We have. Often. And not only talked about it, but formed beginnings of strategies and programs. We have ventured out to our peers to learn more about what we should do better. We have listened and we have read, curious to find that magic formula. Waiting for something or someone to deliver the answer.
The worst thing? We possess the building blocks to be a great company for mostly everyone. We care about the little things, about the individual, we don't measure time at the desk or amount of vacation. We love kids and both Thomas and I have small children. It's a friendly company with friendly people.
Our motto is simple and true: Life is short. Why waste it with doing things you don't find valuable, with people that brings you down and not lift you up.
All this, and we're still a xeroxed company, and like the company Xerox we risk "fumbling the "future (Reading tip "Fumbling the Future: How Xerox Invented, then Ignored, the First Personal Computer").
The blind spot
We want to be diverse, and not mainly because it's the right thing and because it's the company we want to build because this is the people we are. It's mainly because it makes business sense. A diverse group of people, evenly divided by gender, ethnicity and cultural background sees the world in more facets and are better equipped to answer the questions we don't know to ask today. We need to be diverse.
And now that we have matured as a company that's what I am the most afraid of. What we don't know we don't know.
It's a long way up
As we stand here on top of the world, but still so very far away from the sky above, I come to terms with the fact that there is no magic formula. Something or someone will not deliver the answer.
It's a choice. The choice to do what it takes to build a company that has all the components of success. That can see what is obscured.
I see that now. From floor 42. We have gone from zero to zerox, because it is easier, faster, safer and cheaper to replicate than innovate.
Now it is time to innovate not only in tech and in business, but in people.
---
Vil du høre mer fra Kjartan Slette i Unacast? Da bør du sette av 20. april, for da går vi «live» med konferansen The Shift – stedet å være denne våren for alle som bygger fremtidens selskaper:
Foruten en lang rekke ledende norske gründere, blant andre Kjartan Slette i Unacast, kommer gründeren av Indiegogo, investorer fra Creandum, Northzone, Point Nine Capital, Bauer Venture Partners, EQT Ventures og mange, mange flere. Growth hacking, salg, funding, rekruttering og teknologi – og det du måtte trenge av triks og tips fra noen av de beste hodene.
Følg oss på Facebook og Twitter. Og meld deg på nyhetsbrevet vårt.