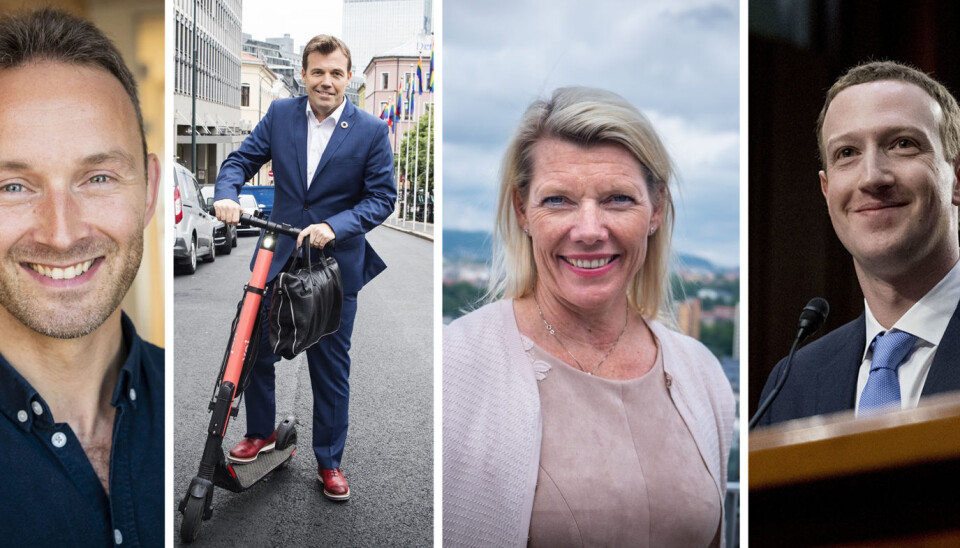 Shifter's Norway Roundup #13: DNB's new CEO talks shop, the why of proptech and this week's quick takes
Shifter's international editor Kyle Havlicek-McClenahan brings you the essential news from the Norwegian tech scene.
Sign up for the weekly newsletter:
DNB's new CEO talks shop
Kjerstin Braathen is on a hunt for founders

From September, the company's former Finance Director and a 20 year veteran of the firm will take the helm of Norway's largest bank. Kjerstin has not been a stranger to the potential for transformation within the company, having helped inform projects such as Vipps, Oppstartslosen and DNB NXT. Now that strategy and technology have taken place as priorities within the bank, Kjerstin seems keen to continue building on the bank's initial successes.
A different background for a different future
Despite her diverse and extensive background, Kjerstin had never taken a formalised leadership course before receiving the nod. But The Boss is clear on what does matter to her as CEO: that people and relationships are at the centre of her leadership style. The goal is to be a catalyst within the firm as DNB and DNB Venture prepares to increase its bets on new technology to €25m in the coming years.
---
Pål T. Næss: for the love of ice cream (and printing)
After seven years leading entrepreneurship initiatives at Innovation Norway, Pål decided he couldn't stay out of the loop forever. Gelato, a global on demand printing platform that he once helped get off the ground, has scooped the public servant back into the private life as head of growth projects for the maturing company.
Facebook announces the Libra cryptocurrency token
In a contentious move that is sending up red flags from central banks and fintech startups to money laundering experts and blockchain startups alike, Facebook has announced the launch of the Libra token. To be governed by a consortium of global actors running nodes of the blockchain, Libra's stated goal is to bring inclusive financial services to the billions of unbanked world over.
Appear.in ups pricing, doubles revenue
Take note, SaaS founders: In the year since Sean Percival joined Appear.in as CMO, revenue has doubled in no small part because of an increase in pricing and greater feature buildout for existing customers. A new affiliate program has been announced to help spur growth globally.
Schibsted director joins Urban Sharing as CEO
Marius Olsen, director for technology trends at Schibsted media group, has announced he will be leaving the company to join Urban Sharing as the new CEO. Currently known for their city bicycles around Oslo, several micro mobility projects are in the works in Norway and abroad that seek to further scale their technology platform to new local markets.
---
The why of proptech in Norway and beyond
A new lease on old foundations
A study conducted by private research group SINTEF concluded that nearly 80% of Norwegian buildings will still be around in 2050, with 25% of these from before 1950. Why shake a leg at that? For one thing, buildings consume around 40% of the world's energy. A car can sit idle for a few minutes before the neighbours complain, but we keep lights and heating on around the clock.
Sign on for the bottom line
What this means for Norway is no guessing game: actors are lining up to take a hit at this unsustainable situation. Smart Plants is one such local startup that has demonstrated that they can lower costs and halve the climate footprint of buildings from office parks to shopping centres; good news for reaching the government's goal of 10TWh in energy savings in the sector by 2030. Thomas Thorstensen of Selvaag Eiendom foresees the industry collaborating more and more with startups in the years to come.
---
Your feedback and support will be fundamental in the months to come. If you have an interest in seeing certain types of English language content, we would love to hear from you at kyle@shifter.no.
We are offering deals on advertising for our current and future English language content. If interested, please reach out to our commercial department.