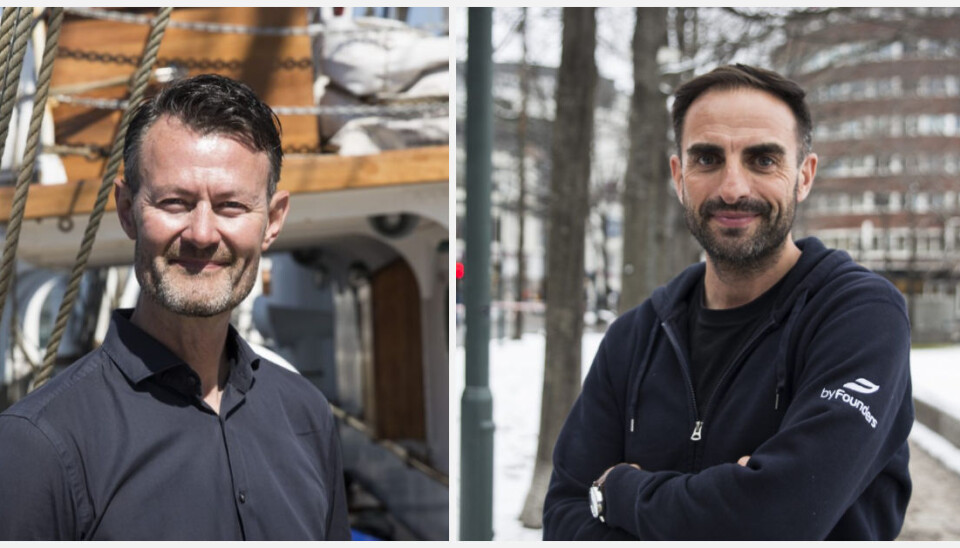 Shifter's Norway Roundup #4: A billion NOK startup fund, the week's quick takes, IoT gets Disruptive, and a new dev recruiting tool
Shifter's international editor Kyle Havlicek-McClenahan brings you the essential news from the Norwegian tech scene.
New billion kroner (€100m) fund for Norway and the Nordics
Spring has sprung early this year for Nordic startups: byFounders, the principal fund of Danish duo Eric Lagier and Tommy Anderson, is in full bloom. After announcing they would raise €100m for their first fund last summer, byFounders has succeeded in filling up the coffers with the help of Isomer Capital, Draper Esprit, Digital Garage and Danske Bank, among others. 
Casting a wide net over the north
Despite announcing their intentions last year, byFounders has already invested in 12 startups, including Norwegian Safety Wing. But the Nordics aren't the only ones who should be celebrating; the fund intends to give gas to ventures from Denmark to the Baltics with support for pre-seed to series A rounds.
ByFounders: by founders, for founders
While not the first to mount a pan-Nordic attempt at investing in and scaling startups, the fund claims its special sauce is all in the name. Beyond their varied investors, byFounders hopes to leverage the skills of over 50 veteran entrepreneurs ready in the wings to provide uber hands on expertise to their portfolio companies.
---
Quick takes from the past week
Our quick take articles are only available in Norwegian for the time being. *Sadface*
Ex-EVP of Norsk Hydro on the hunt for 3.4€ billion to build Li-ion battery factory in Rana
Fines, licensing and fees: Oslo hopes to learn from earlier scooter chaos abroad
France out for IT blood as Finance Minister seeks to tax the likes of Google et al.
---
There are things, and then there are IoThings
New CEO joins Disruptive Technologies
After a fresh €2m emission in March that valued the company at nearly €90m, Disruptive Technologies has announced that they will be bringing on Raoul Wijgergangs as the new CEO. An industry veteran with eyes on international commercialization, Raoul & Co. are poised to bring what they say is the world's smallest wireless sensor to industries everywhere.
Itty bitty but packing a serious punch
While the proliferation of connected devices has made IoT vogue and brought the company recognition for its tech, it is the history of Norwegian expertise in microelectronics that now allows Disruptive to compete globally. And amidst the hype-off to slap sensors onto everything between heaven and earth, the company's newest milestones make it one to watch out for.
---
Testing developer supremacy
Recruitment tech scores cash and customers
Finding developers who can seamlessly step into your tech stack is hard you say? Enter Technebies and their dont-call-it-a-recruitment-platform solution for testing the chops of job candidates. With €400k in the bank and a new partnership with the insurance multinational If, dev mismatch may one day be a thing of the past.
But Git to the heart of the matter
Unhappy with the designation of recruitment tool, the company is looking to woo developers into using their platform as a repository for past works and as a way to show off their 1337 $k1llz. While this may remind readers of another coding platform, Technebies hopes the value add of testing will help git companies and job seekers to embrace their coding gauntlet.
---
Your feedback and support will be fundamental in the months to come. If you have an interest in seeing certain types of English language content, we would love to hear from you at kyle@shifter.no.
We are offering deals on advertising for our current and future English language content. Readership, organic and global, takes time to materialise, and we need partners who believe in us enough to join in on the ground floor. If interested, please reach out to our commercial department.