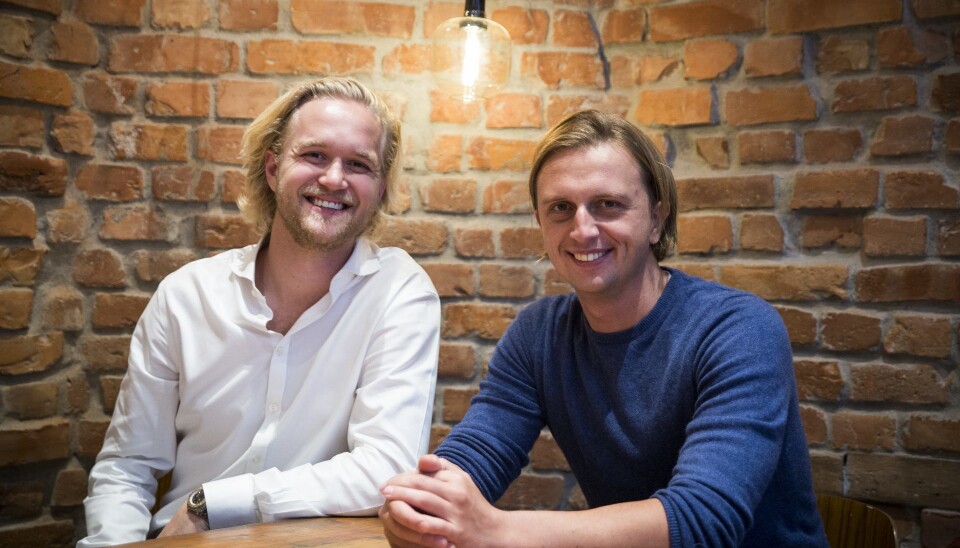 Norway Roundup #2: Fintech fumbles, smart-energy, plastic solutions and the scooter showdown
Shifter's international editor Kyle Havlicek-McClenahan brings you the essential news from the Norwegian tech scene.
Revolut vs Norway: FIGHT!
Revolut, the London based digital banking startup, has had a slow start in finding their sea legs in Norway. Despite fintech being on fire around the world, Norwegian banks have done a good enough job at providing convenience to customers. Can Revolut cut through the noise?
Digital banking goes global
If you still subscribe to banking services via a web app circa anno 2006 or, heaven forbid, via teller windows, this may come as a shock to you: fintech is on fire. The consumer banking upstart Revolut is no different; the London-based company has convinced some 4 million customers to jump ship for their mobile banking platform in a mere 3.5 years. With this sort of wind in their sails, their Norwegian takeover must be imminent... Wait, it never really arrived?
You're a bit peculiar, Norway
Though Norway can sometimes be late to the technological party, the quality of existing digital banking solutions have made Revolut a tougher sell to consumers. Their growth is stagnating, which may very well be due to the dozens of legacy and newer digital banks launching seemingly identical mobile products. And with fintech competitors arriving monthly (oftentimes with yet another new app) in payments, point of sale, remittances, savings, loans and - deep breath - business banking services, it isn't too surprising that the Norwegian market has responded to the purported convenience with a proverbial shrug.

With struggle, an opportunity?
Of course, Revolut is still young and consumer awareness is nascent: it has no intention of calling Norway a failed experiment. With new growth initiatives planned under the helm of Country Manager Espen Myklebust, the domestic underdog is hoping its strategies will find traction and spread beyond its current user base of 23,000 customers. There is an opportunity yet, they believe, to demonstrate that "better" does actually exist in banking. But, on this party boat, time will tell whether or not they can find their sea legs to stand out in the crowd.
---
Silicon Valley ❤︎ 's smart-energy
Big-digit financing for Tibber
Just one and a half years after raising €1.5m from BKK Group for their all-digital consumer energy platform, Tibber is at it once again, and this time even Silicon Valley can't resist a taste of what CEO and Founder Edgeir Vårdal Aksnes is cooking. Leading the round with over €10m in Fresh™ financing is Founders Fund, famous for their investments in the likes of Facebook, Spotify and Airbnb. Also at the table are Petter Stordalen's Strawberry Equities and Wiski Capital, the VC fund of salmon heir Gustav Witzøe and his partner, Boost Founder Øystein Skiri.
Unifying the future of energy use
What's novel here is not necessarily the idea; it has been apparent for some time that the Internet of Things will help to better allocate and manage energy use across our increasingly power consumptive lives. No, the thing that's perhaps most exciting is how Tibber is demonstrating that startups, especially those willing to work with legacy interests, may have a leg up on turning over the energy ecosystem to provide consumers with better prices, greater control and the simplicity we all (admit it) wish came standard. Hey, that's smart!
---
Tackling global plastic
Empower-ing solutions
Sometimes it feels like the challenges facing our planet are overwhelming. Few are as visibly upsetting as plastic pollution. Part of the problem? Putting a value on all of those discarded dinosaur-bottles. The other is going global with a solution, something that the young Norwegian startup Empower is doing its part to try to overcome. Were it able to employ one person in each country where they've been invited to set up operations, they would already be operating in 50 markets. Sounds great, but show me the money!
Environmental crisis be damned
Pricing is tricky, a problem where successful precedent can carry outsized meaning. In this instance, the Norwegian Pant system for bottle recycling has been a runaway hit, a format that Empower is building upon to include plastic Snus (Nordic "chewing tobacco") boxes. And with the goal of removing 1000 tonnes of plastic in 2019, let's hope they figure out their revenue equation soon. After all, saving the environment is the ultimate no-cure no-pay for all of us.
---
Two wheels, one headache
Scooter street art, coming to an Oslo near you
I will admit, I love scooters. Whether you know it or not, you probably do too. For those in the know, with the wind in their hair and traffic at their backs, it seems fitting that the 90s fad would make an electrified comeback. But I don't know if you've been to San Francisco lately; the scooter invasion has left residents arguing over their new… let's call it "sidewalk art." And now its Oslo's turn to see which one of 11 startups will win the new Mobility Wars.
Green (?) mobility, or the tale of two realities
Convenience, the environment, fun - there are many reasonable arguments in support of scooters-for-hire. The trend of last-mile personal transport is so hot, however, that its rise and subsequent fandom often neglects to acknowledge the cost. Indeed, some of these scooters don't even reach their 2-month birthday. "But c'mon! The thrill of the 'scoot!" Whether or not entrants can solve these and other problems is not the point: the scooters, they're a-coming.
---
Your feedback and support will be fundamental in the months to come. If you have an interest in seeing certain types of English language content, we would love to hear from you at kyle@shifter.no.
We are offering deals on advertising for our current and future English language content. Readership, organic and global, takes time to materialise, and we need partners who believe in us enough to join in on the ground floor. If interested, please reach out to our commercial department.